Copyright 2021. SG24 LLC. All Rights Reserved.


SkinGuard24 Hand Sanitizer with Benzalkonium Chloride (BZK) Active Ingredient
For More Information;
Call Toll Free: 1.877.470.8618
Email: sales@skinguard24.com
Benzalkonium Chloride (BZK) is an alcohol-free antimicrobial compound that has been widely used for more than 60 years in an extremely broad range of applications. BZK is less of an irritant than alcohol and is also more effective due to its persistent activity. Another advantage BZK has over alcohol is that it does not burn or sting when applied to a wound.

Most drugs used in OTC products are not reviewed and/or approved by the FDA but may be marketed if they comply with applicable regulations and policies. BZK is the active ingredient in our SkinGuard24 products and operates under an FDA Monograph and its chemical properties make it a good candidate for persistent antimicrobial activity in mammalian tissue. BZK has been used in major brands for years, and is fast becoming a preferred choice of customers over alcohol-based products.

Alcohol-based hand sanitizers stop working the instant they dry.

The leading manufacturer of alcohol-based hand sanitizers claims their product kills 99.99% of most common germs that may cause disease in as little as 15 seconds. Alcohol-based hand sanitizers dry in 8-10 seconds, and fall below the efficacious concentration of alcohol in seconds. It has been reported that alcohol-based hand sanitizers offer no residual protection. Benzalkonium Chloride based hand sanitizers dry fast, but 10-15 seconds slower than alcoholbased hand sanitizers allowing more than the minimum contact time for complete efficacious coverage. Additionally, Benzalkonium Chloride based hand sanitizers provide persistent protection.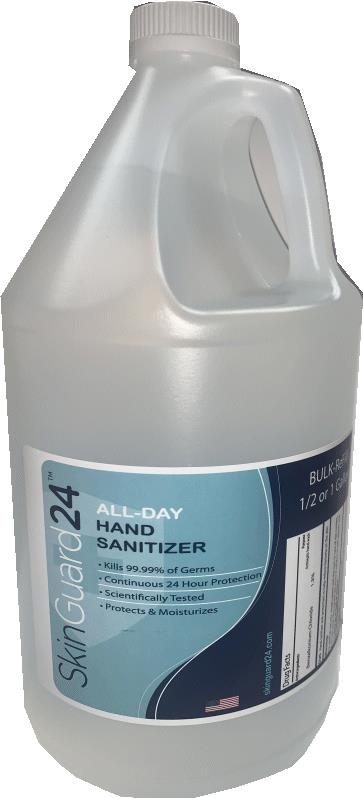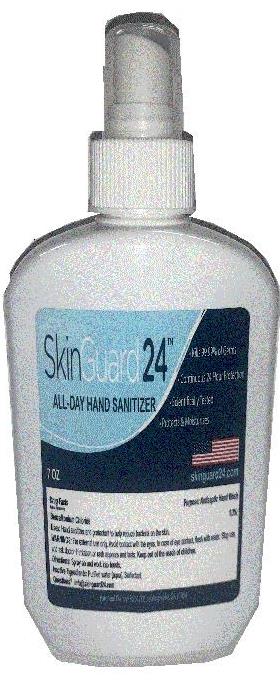 10ML Pocket Pen
NDC Code - 81464-002-01
Part # - 0720B10ML048
48 Pens per Case



50ML Pocket Foamer
NDC Code - 81464-002-02
Part # - 032050ML048
48 Bottles per Case
7 OZ Pump Spray Bottle
NDC Code - 81464-002-03
Part # - 0320CV107024
24 Bottles per Case
12 OZ Pump Spray Bottle
NDC Code - 81464-002-04
Part # - 0507CV12012
12 Bottles per Case
1 Gallon Bulk for Dispenser
NDC Code - 81464-002-05
Part # - 0320CV104
4 Gallons per Case